---
Postproduction
The zdepth was useful to fake the depth of field in photoshop, i could render it in the Render Elements tab. The Enable Filtering option makes the render antialiased and the zdepth min and max values controls the depth range.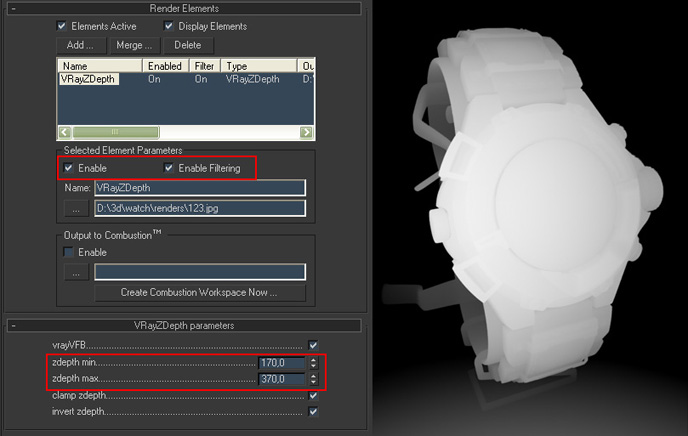 In photoshop i create a new channel (Alpha 1) in the render image and put the zdepth map there, i did this to be able to use it in the Lens Blur filter. the blur focal distance controls where to start blurring and the radius its intensity.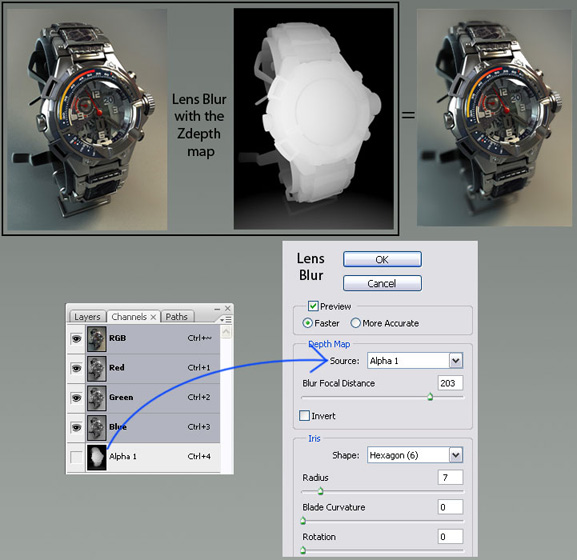 Next i added two layers to make a more interesting feeling, i used again the zdepth this time to make a little fog, obiously it's hard to see a scene like this with fog but i found this effect quite interesting adding some density to the environment and more color contrast with a warm color. It was made with a brown gradient and the inverted zdepth in its alpha. The second layer was a dark surrounding halo to fill the background.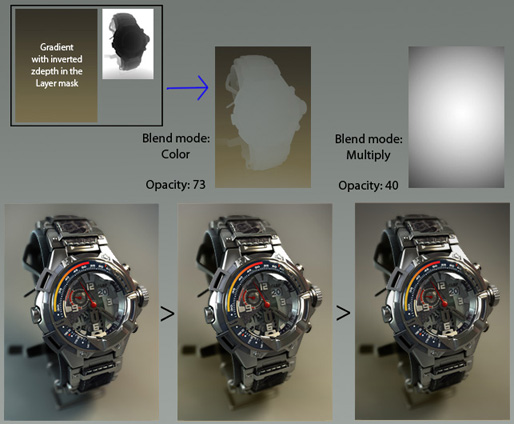 And here's the final result: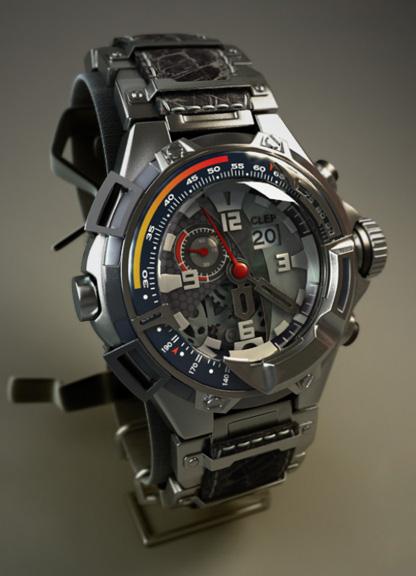 I hope you like this making of, see you the next time!.
---